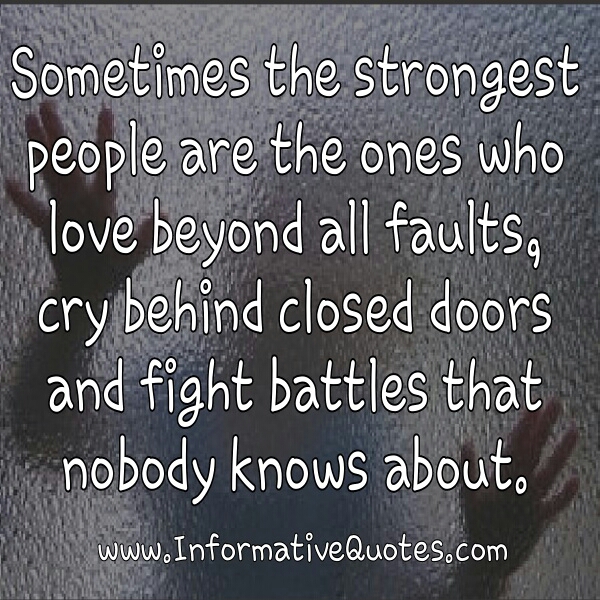 Laughing faces do not mean that there is absence of sorrow, but it means that they have the ability to deal with it.
To be able to keep yourself together even when people would understand why you fell apart is a sign of true strength.
We never really know what preceded in the lives of others. Don't judge their fears if you don't know their traumas. ~ Christopher Lyden 
You're truly better than anyone else when you keep your accomplishments to yourself and don't need to brag to know you're wonderful. ~ Amy Mason 
When you do something nice for someone, you should keep it to yourself and tell no one. Bragging is not God's way. ~ Diane Chiaramonte 
I believe in goodness of humans, but always end up being used for their own good. But I will never lose this believe in goodness of man. One day the right one will find me?
I have been hurt many times, sometimes beyond what I think I can't handle. I get through it all & my spirit will never be broken. I am much stronger than people think. ~ Carol Sanchez 
So much pain and hurt, dying inside myself, but no body knows what I've been going through. I keep on hiding to myself and it's so hard. Need someone who can understand and be a true friend, no matter what. ~ Ria Urma 
These people are rare and hard to spot, but if you do happen to come across someone like this, be kind to them, show them some compassion and love for they do deserve it. ~ Netta Sampogna
Got Something to Say! Comment below :-
comments