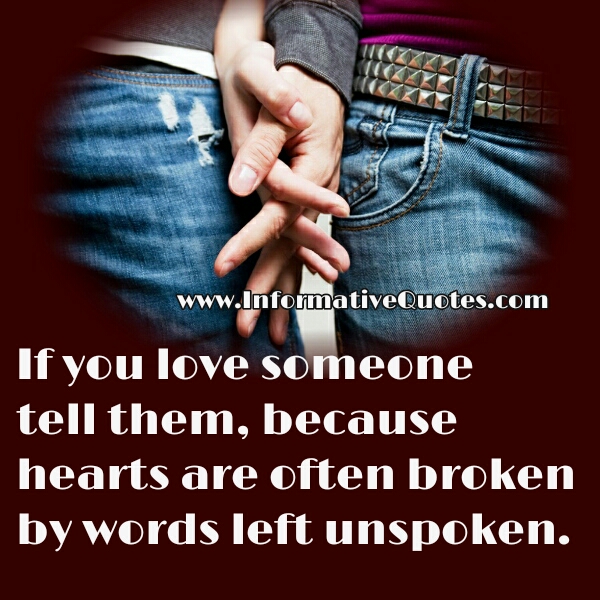 Words that are left unspoken are always the ones that hurt the most. 
Don't be afraid to speak up. Many times you won't get another chance.
Unspoken words leave things wide open, no one really knows for sure what you think or feel. 
You must tell your family and friends how you feel about them. It's sinful to ignore a heartbreaking situation. Everyone needs reinforcement. 
If you don't love someone be honest with them and tell them. Don't drag it out with the excuse you don't want to hurt them, as I can tell you it hurt much more in the end and lasts longer if you are told bit by bit. ~ Ed Skinner 
Got Something to Say! Comment below :-
comments