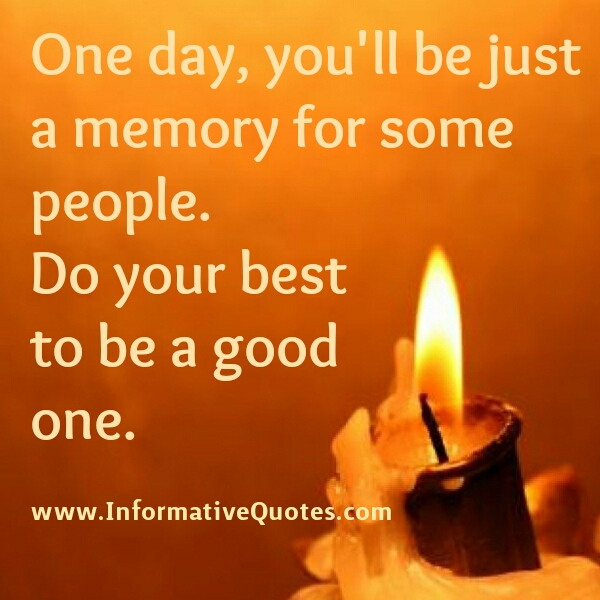 What we say about ourselves dies with us. What others say about us is immortal and lives forever. ~ Ed Skinner 
Try to live your life in such as way that if anyone says something bad about me, no one believes them.
When someone is dead it is no more important for him to know what other people say and think about him. ~ Dalibor Divkovic 
Leaving the best possible legacy for generations to come, knowing that you can still influence and change lives is powerful. 
People will forget what you said, they may even forget what you did, but they will always remember how you made them feel.
Thoughts are our deeds, actions and words. Be your best and give your best. To many think they are going to live forever physically, but it is who we represent that lives forever. Create happy memories abundantly everyday in every way. ~ Stuart Hall 
Love God with all you heart mind, and strength and Love your neighbor as your self and how you are remembered will take care of itself. 
Got Something to Say! Comment below :-
comments