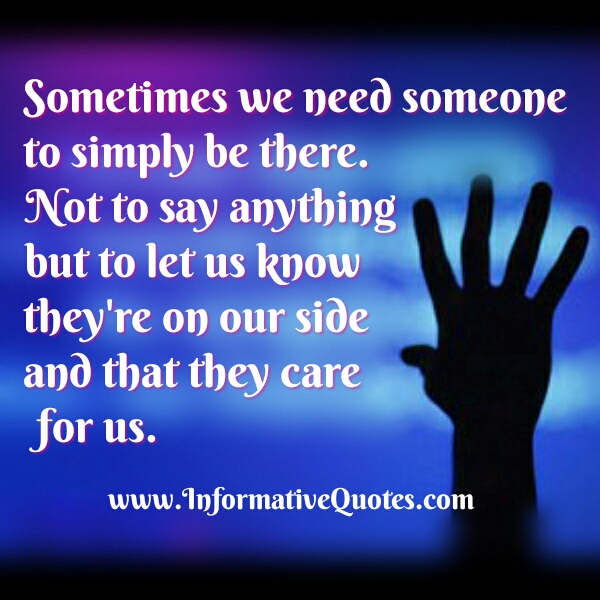 To support one to another is really appreciated. It makes feel good the two sides.
Very tough to find someone like this. Everyone is busy in their lives. People only care about themselves and their own needs. Even if the person needing to be held has been there for them through everything. It's so sad that so many people are so self-centered and selfish.
Love is to be expressed, not doing or saying anything is not love or care.
Being family rich is something you are born with, yet there are people who rather make fun of those who actually have a caring family. Probably because they never had a fully functions family life to understand what it's like, so the easy way out would be to make fun of something they have no understanding of. ~ Melissa Roopnarine 
Got Something to Say! Comment below :-
comments