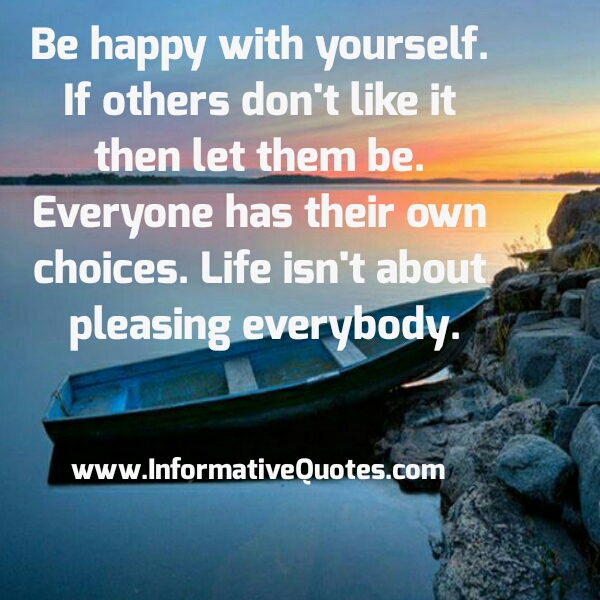 If you are not happy. You can't make anyone else happy. 
You have to accept, encourage & love yourself. So you can be happy & be yourself. Don't worry be happy. People will get over it. Life is too short to take crap from people. Worry about yourself.  ~ Natalie Ali 
No matter what you do in life, you can't make people happy.
The easiest thing to be in the world is you. The most difficult thing to be is what other people want you to be. Don't let them put you in that position. ~ Leo Buscaglia
Live your life and be happy person to your life and when people want to be happy they will come to your life for having your happiness. ~ Safwen Abdou 
Getting to know yourself is getting to know everyone else and moreover getting to know your Creator. You will never get to know anyone unless you know yourself. It is the primordial aim of learning. It's the zenith of knowledge and the journey towards wisdom towards true enlightenment.
Got Something to Say! Comment below :-
comments