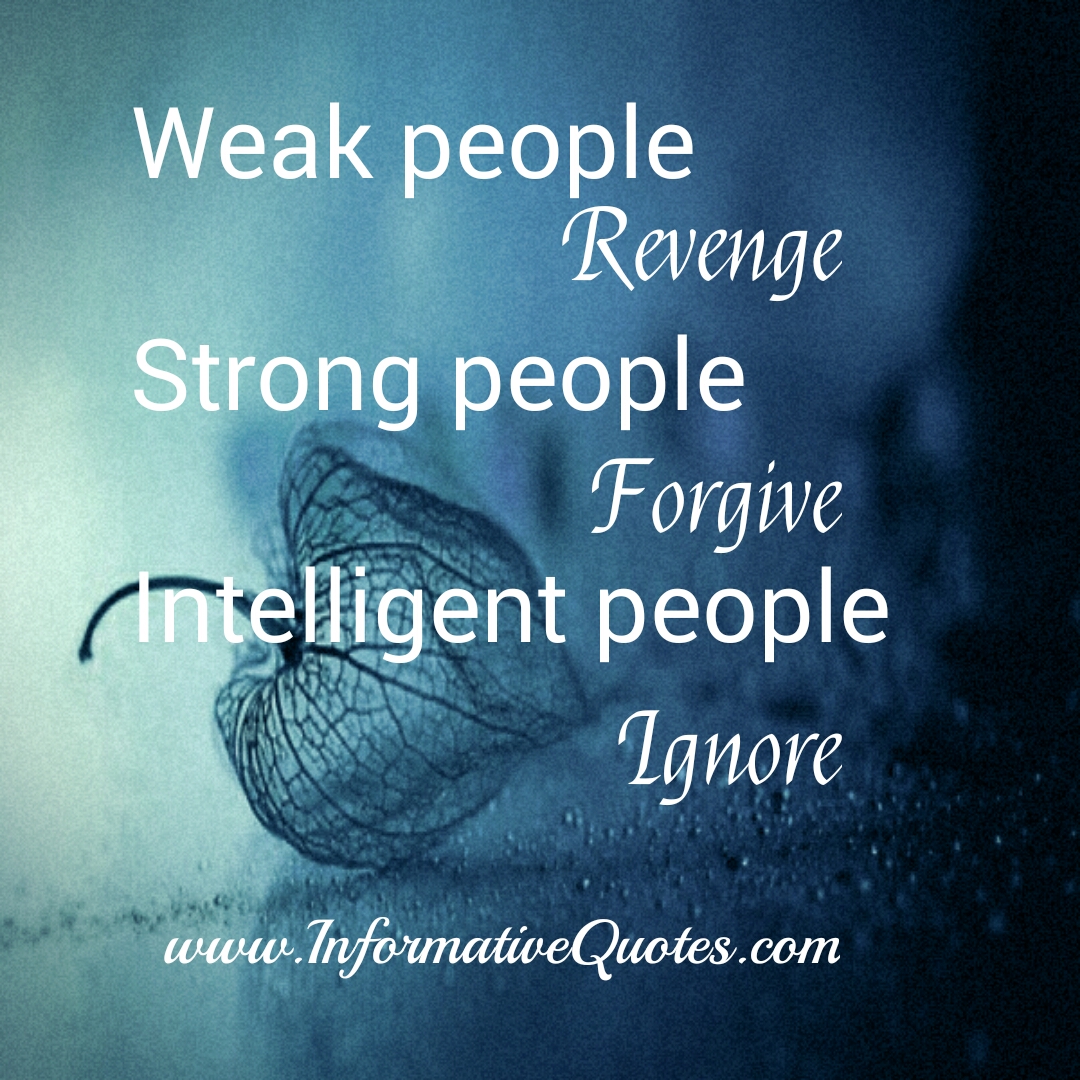 The bigger person is the one who refuses to stoop to someone else's level. 
Strength comes from your ability to wish them well & pick up your bag and simply walk away to bigger and better things.
All that is necessary for the triumph of evil is that good men do nothing. I think intelligent people just understand better which battles are important to fight. ~ Edmund Burke 
Vengeance is like a poison to one's soul. You will never have peace if you are not able to act on it and if you did so, your conscience will bother you. As you sow, so shall you reap. Let God work, have faith, He will get you justice.
Revenge if your weak means if you're a weak minded individual. You will seek revenge because it's your only solution mainly because you don't have the brainpower to rise above it or you seek revenge so you can feel better about yourself. It is sort of like if you have low self esteem (which is akin to being weak minded) and someone calls you ugly. Your first reaction would be call the person a name or insult them back. But if you are confident (akin to being strong minded) you will just ignore the insult or even laugh cause it doesn't affect you. I know people that have been rejected for whatever reason and all they can do is try and get revenge so they have feel better about themselves. ~ Ravi Persad 
Smart people wait for karma. Everyone I've ever known who tried to hurt me ended up with karma coming back at them and I never had to do anything for it to happen, can't even say I sat back and watched. Let God deal with it and move on. ~ Brenda Watson 
I never waste my energy to revenge.I save my time to do important things.Why take notice of things that's not good and give you headache. ~ Duong Nguyen 
Got Something to Say! Comment below :-
comments