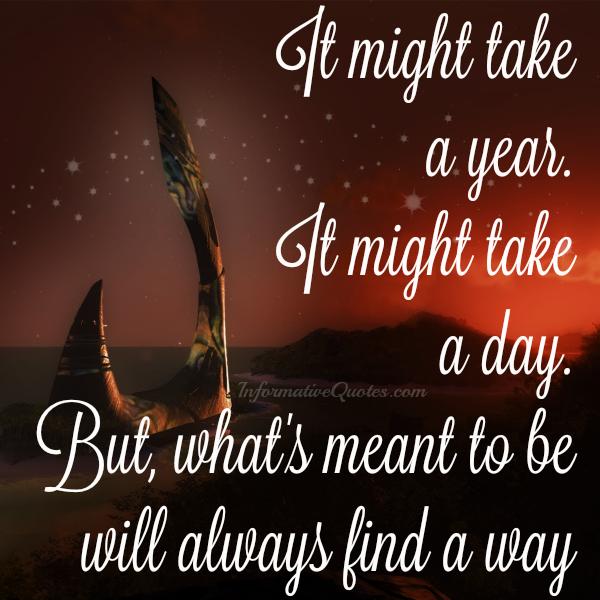 Here's hoping a job will finally come my way. ~ Cindy Von Ungerer
God will never give us more than we can handle.
What's meant to happen, it will happen in God's perfect time. Stop beating yourself up over someone walking out of your life. It hurts now but it won't forever.
As long you have the will and willing to spend times and find times working out on it, you will sure find your way in making your dream and goal come true. It's depends on you. No one can change what you want and fighting for. Not even people can change your decision, if you are strong and firm enough to try harder to achieve your goal. ~ Luna Sirena
Got Something to Say! Comment below :-
comments