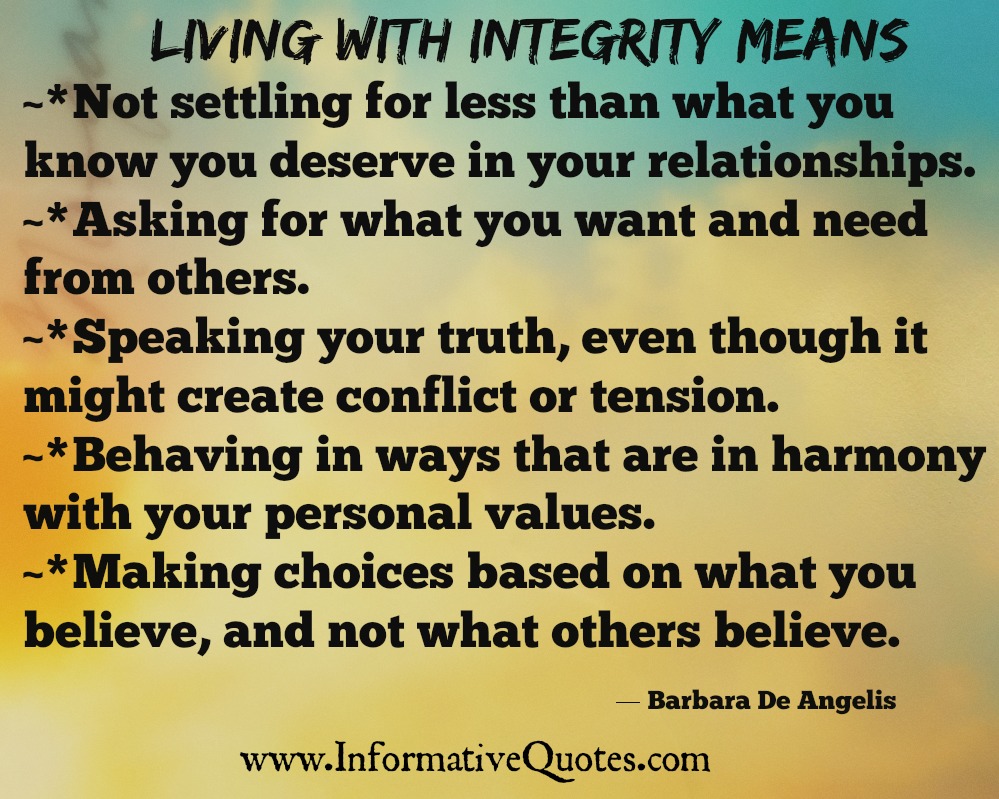 Live by moral, values, and ethics will get you to the integrity level of life. 
Integrity is getting what you deserve the 'right' way and trying one way or the other. Even if means you endure periods of positive silence.
Own your Life. Respect yourself & others will do the same. If not, you need to ask yourself if they should be in your Life.
Speaking Truth, even if it creates conflict, there's one that's not always so easy to navigate. Sometimes, it becomes better to just be quiet and not say anything at all.
You should never have to compromise what you believe in. If the relationship cannot be based on mutual respect of each other, it is better to move on. Being alone is much better than feeling forced to do things you feel are morally wrong. ~ Cindy Husiar 
It could end with you being alone, but you can always be proud of yourself regardless. ~ Serenity Cove 
Got Something to Say! Comment below :-
comments