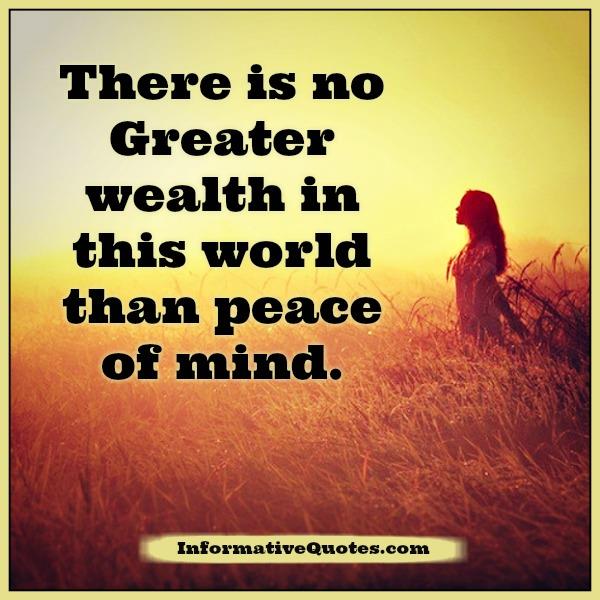 Peace of mind is worth, it's weight in gold. May peace be with us all. ~ Joan Ryan
Peace of mind IS the greatest wealth there is. Money is not the greatest wealth there is. You can have all of the money in the world but if you do not have peace, you are not wealthy. ~ Denice Carney 
Money can buy everything but not the peace of mind which depends on your thoughts and the retraining of your mind to process life as it is.
Peace of mind and love for yourself are in my (humble) opinion the greatest wealth.
Peace means close to God and it is the search of every soul, but the thing is that how much you listen to your or near to your soul. 
Got Something to Say! Comment below :-
comments