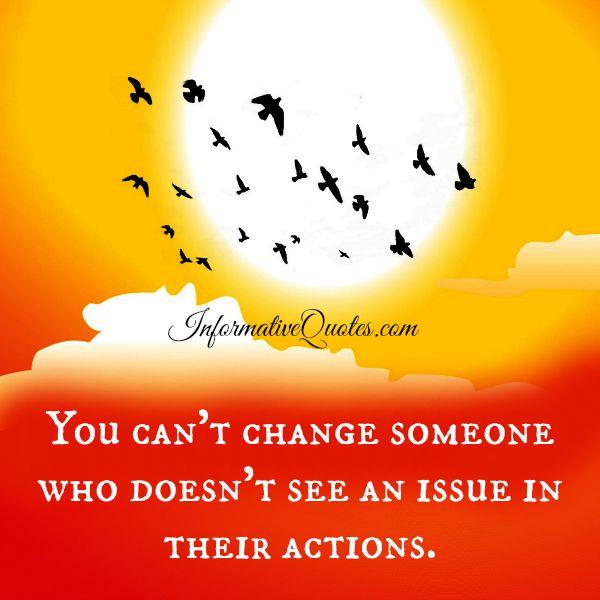 You can't change them even if they do, see it. They have to acknowledge the need to change and do something about it themselves. Even in intervention, they eventually need to come to that point if there is to be hope of lasting change. ~ Dan Franks 
Change must come from within & if they aren't willing to change you might be wasting your time.
You can only control or change your own actions. You don't have to stand there and take some one else's destructive or demeaning behaviors or words.
No one can ever force some one to change his/her belief unless he/she sees the beauty of it. Thus because of this do not easily jump to wrong judgement and conclusion.
Got Something to Say! Comment below :-
comments