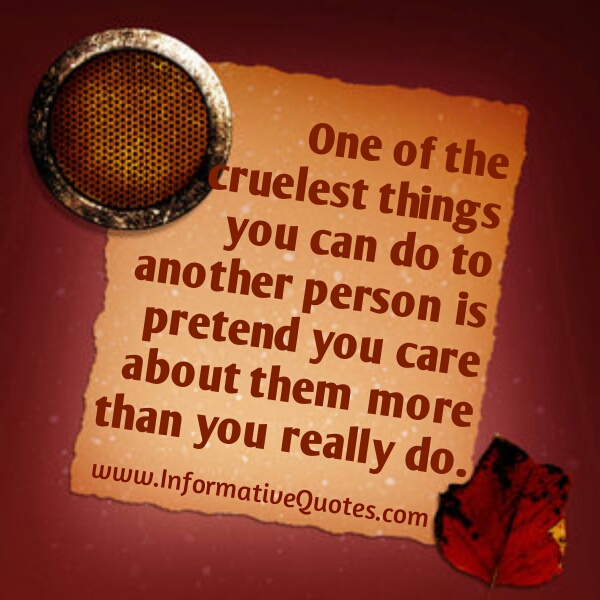 Pretending to care eventually comes back to hurt the person ten-fold. Be honest with your feelings, be gentle with other hearts. They are not there to serve your purposes.
It's always terrible to lead someone on, then only to find out that they never really loved or cared about you in the first place. It ties back into actions speaking louder than words. I would much rather someone show me that they could care less, than to act like they care and really could care less. ~ Kristen Teresa
Some people expect the other person to do all the caring and work while they sit there and do nothing. Those people don't deserve to receive continues love or care. ~ Dawood Griese
If people were more honest about their feelings we would live in a very different world.
Got Something to Say! Comment below :-
comments