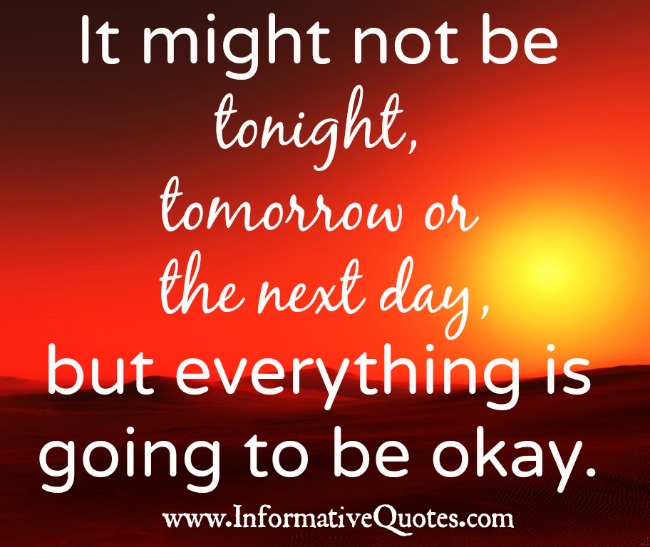 Might not be this year or next year or this lifetime or the next lifetime, but someday maybe.
Everything will be okay in the end. If it's not okay, it's not the end.
The tough times make you appreciate the good times.
There's a time for all things, but in His time, He makes all things beautiful. ~ Shirley Eastland 
Sometimes you do need to take a little action for yourself. Pray to God then put your shoes on and walk. ~ David Velasquez 
God is amazing, if you get a red light or stuck in traffic don't worry, he's probably helping you avoid something worst like a car accident. Best you can do is figure out why you are where you while your there; and always know that there's a bigger picture God is working on.
Don't discourage when God does not give what you want. He knows the best time for us. Actually, we can have it all but not at all at once. Have faith & keep on praying. Everything will be ok. ~ Shamrock Cave
Got Something to Say! Comment below :-
comments