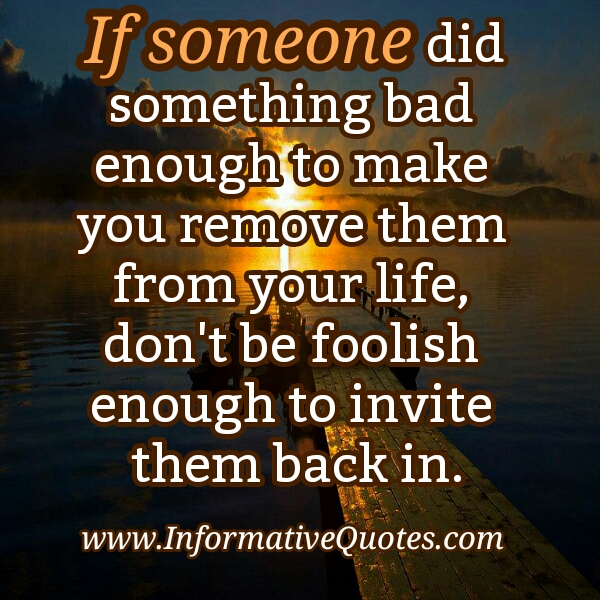 Forgiveness is for your own health and happiness. If you don't forgive someone for something, then you hold on to it, and then it poisons you.
Forgiving someone does not mean you have to accept them back in your life, and it doesn't mean you necessarily accept their apology. Forgiveness is simply giving up hope that the past could have been any different. ~ Oprah Winfrey
Not over & over & over again. Trust is earned. Once it has been broken it is hard but not impossible to earn it back.
To understand forgiveness means not having to invite the person back into your life. If the person has proved to be an unsafe friend acquaintance or even family member, by all means forgive that will heal your most inner person however that does not mean "Welcome Back" by any means. ~ Denise Allen
I believe in second chances. Everyone deserves one if they truly want one, but don't be foolish, guard your heart and wallet. ~ Pamela Pedersen 
Got Something to Say! Comment below :-
comments