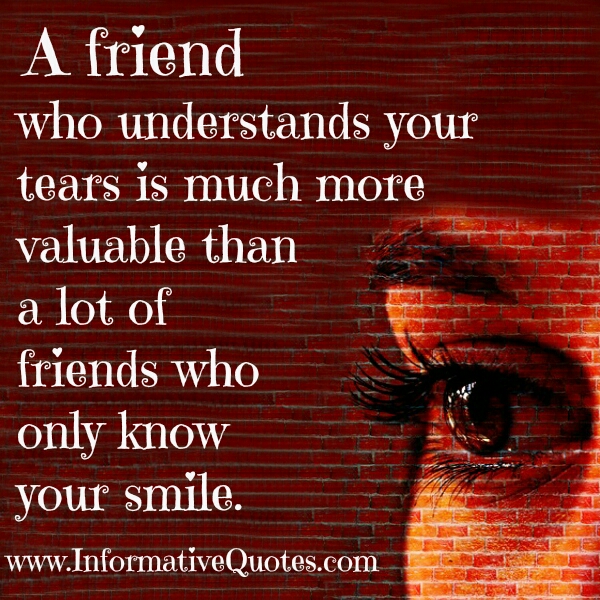 Numbers don't matter as long as they are genuine. It's better to only have a couple of true friends. 
Fair weather friends I could do without. Be a good and true one and I'm a friend for life. ~ Margaret Young 
Anyone who can see beneath my smile is indeed my friend for life.
You will know your true friend, when all the chips are down.
A true friend always there for you in good times and in bad times.
Friends are so valuable when you need a shoulder to lean on.
True friends are like Diamonds. 
They are real and rare. 
False friends are like leaves,
they are scattered everywhere.
A friend is one that knows you as you are, understands where you have been, accepts what you have become, and still, gently allows you to grow.
Got Something to Say! Comment below :-
comments