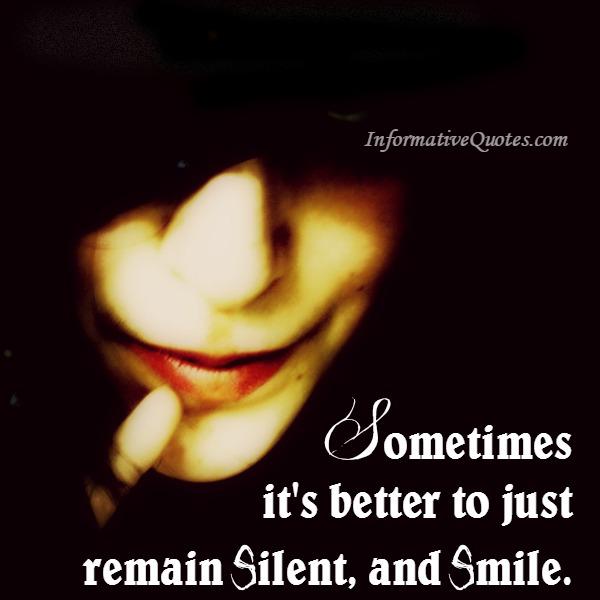 Being silent give you power to think so when you need to speak up. You will know what's the right words to kill people with. 
Just sit silently and smile. The best way to avoid from unwanted people & unwelcoming thoughts. Let your energy flow in their own way. ~ Tashi Dolma 
Some people mistake silence as a weakness. It actually takes more strength to remain silent.
It is better to keep ones mouth shut and be thought a fool, than to open it and remove all doubt!
Got Something to Say! Comment below :-
comments